January 5 2012
5
05
/

01
/

January
/

2012
15:43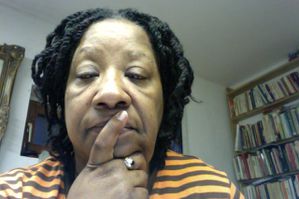 Entering into the world of blogging is not an easy job. If you think that the majority of us bloggers spend the time writing our blog posts, then you are one hundred percent wrong. It has taken some time for me to find me feet or my niche. Due to my own curiosity and desire to learn, I had many interests that I wanted to write about but felt the need to focus.
This blog became a potpourri of my interests but something was missing. Thus, the desire to move ahead and evolved has led me to narrow the blog down and rename it Garcia's Views on the Body, Soul & Spirit.
It will cover the how to's and what if's of health, and habits of healthy people. We will look at depressions, burnout, stress, relaxation, physcial activity, weight loss, faith and anything else that has to deal with body, soul and spirit. If the health of an individual is based upon how he or she thinks, then we must look at all three areas, when the body breaks down.
Therefore, this blog will deal with the body,soul and spirit of mankind.
I sincerely hope you enjoy it.
Ciao,
Pat Garcia